The offices of Fit Realty and Fit Properties are now located at: 2173 Smith Harbour Drive Denver, NC 28037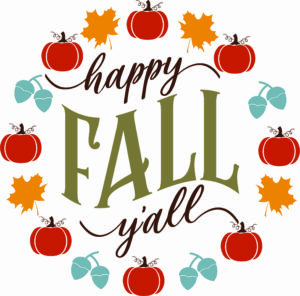 WE ARE ALWAYS HERE TO HELP YOU FIND THE HOME THAT'S YOUR PERFECT FIT!
If you would like to speak to someone about selling or purchasing a property please send a text to 704-957-5564 and one of our fabulous agents will get back to you right away.
If you are inquiring about one of our rental properties please review our listings to check availability.  You may also review our application process and leasing requirements under property management: lease procedures, to review our qualification guidelines or use this link: https://www.fitrealtygroup.com/property-management-procedures/ – Most questions can be answered by going to this link.
Our rentals do go quickly so if you want to apply please use this link: http://fitrealtygroup.appfolio.com/listings, find the property and click on "apply here". Please check to be sure the property meets your availability time frame and space/locations needs.  Thank you and we look forward to working with you when we return.
If you are one of our amazing tenants please note that we are only addressing emergency maintenance issues over the weekends and holidays. The fastest way to get in touch with us regarding maintenance items is to send a work order through your Appfolio portal, not through text or email. For all other requests please send us an email or text through Appfolio and we will get back to you within one business day.
Featured Listings
For Sale

Single Family Home

Absolutely adorable Denver home with great character and close to all things Westport. Step on...

Office Space for Lease

Commercial/Office

Office Space for Lease in a super Denver, NC Location. There are three offices on...

For Rent

Duplex

Available 9/14/2023 – 12 Month or longer Lease – Shorter term options available for additional...

For Rent

Duplex

Available 10/18/2023 – 2 BR, 1 BA Duplex available for rent in Denver. Gorgeous stained...

For Rent

Lake Front Home

Available 11/10/2023.  Super spacious Lake Norman WATERFRONT home in great location in Denver has a...

For Rent

Single Family Home

Available 11/10/2023. Live in an excellent Denver, NC location less than 1 mile from Hwy...
Meet the Owner/Broker in Charge Andie Taylor
Mission | Fit Realty combines a personal approach with today's technology to provide stress free real estate services to its clientele.
Vision | Fit is a dynamic real estate firm with the belief that things are ever changing and we have to adapt with those changes to continuously provide our clients with the leading edge in our market.
Passion | To be a beacon of health and well being in our region by sponsoring and participating in various local sports, nutrition and wellness awareness raising organizations.
"We would highly recommend Andie to anyone looking to purchase a home in this area. We were here for one week from out of state and Andie's excellent knowledge of the market, as well as her friendliness and ability to pinpoint exactly what we personally wanted in a home and neighborhood, made the whole process remarkably easy. Andie never pushed us to go over our price point and found us our home on the very first day we were out with her. We had to return to Ohio before negotiations were finalized, but Andie did an excellent job representing our best interests and then keeping in touch with us throughout that process. She also willingly handled all the details of scheduling inspections, attorneys , surveys, etc. and then went to those appointments in our place. She kept in constant contact with us and made sure everything stayed on track right through closing. We found Andie to be an honest and sincere person and really enjoyed working with her. We would not hesitate to recommend her and feel very fortunate to have found her for the purchase of our home here in North Carolina."

"Although this was not a choice, Andie actually helped us SELL our old house in SW Charlotte, NC, and then find the perfect new home in Denver. The old house sold in less than a week, and it took her one weekend to help us find the perfect house for us with all the neighborhood amenities that we desired. The best thing that I can say about Andie is that she really clicks with her customers and understood our needs even more than we did. She guided us through both processes and offered advice that covered things we did not even consider. I would highly recommend Andie Taylor to anyone."

"We've worked with Andie Taylor to find a rental and now she's helping us purchase a new home. Her knowledge of both the area and the market is very extensive."