Buyer Process
In a person's lifetime, there is no greater joy than being able to purchase a home of their own.  They have done what they were told to do by being responsible, saving for a down payment, and maybe even conducted an initial research to get a better idea of where they want to put down roots.  There are many other avenues to navigate in real estate purchases.  In that process, they will cross paths with many real estate agents via listings they have inquired about or an agent that advertises on a particular website.  That is all great, but the best way to find an agent is still good old fashioned word of mouth.  Ask your friends and family that have purchased a home.  Did their agent do a phenomenal job, not just a good job, at staying in touch throughout the entire process? Communication is key in the buying process – no matter what type of real estate purchase it is. A phenomenal agent will lead the transaction from start to finish, giving his/her recommendations for lenders, attorneys, inspectors, surveyors and repair companies.  A phenomenal agent will have anticipated a buyer's question prior to it being asked  – in most cases. The Process After finding an agent that you are confident in, you will need to figure out how you are going to pay for your new home sweet home (or land sweet land).  That awesome agent will make sure one of the first steps a buyer completes is getting pre-qualified through a reputable lending institution.  Unless Mom and Dad are footing the bill, or you have had a recent windfall, the likelihood of paying all cash for a home these days is pretty slim.  And why would you want to give up all of your cash with interest rates so ridiculously low? (See Mortgage Tools)
Once you jump through the lenders'  hoops you and have their seal of approval, you and your agent are off to do some serious computer searches.  What?  Wait a minute…  I want to see houses, abodes, casas in the flesh.  Well, why not save some time and work with your agent utilizing the MLS and other sites to find a handful of homes first?  The statistics from NAR (National Association of Realtors) show that 90% of home buyers begin their search on the web.  It's convenient and typically real time information.  So instead of driving around for hours and possibly even days, do the research online to find neighborhoods, if that's how you want to live.  Drive those neighborhoods at different times of the day.  Then find a few homes in the neighborhoods that you like.  That agent is really worth their weight when they can show you a handful of homes without wasting your time.
Once you find THE ONE, and you WILL know it, make an offer.  You are already pre-qualified so that puts you ahead of the game.  Once negotiations are over, which can take days,  the clock starts ticking for due diligence to be performed.  What's that you say?  Think of it as investigations.  You wouldn't want to buy a house without an inspection.  Many loans will require one and many others will require a WDIR (wood destroying insect report).  Now, what if your house isn't in a neighborhood and you find yourself wanting to settle a little homestead?  Well and septic inspections need to be considered.  Does the house have a basement or a crawl space – ever hear about Radon and it's effects on humans?   Thinking of erecting a barn or storage building for that zero turn mower you are dying to buy?  You may need to consider a survey.  Contrary to many people's beliefs, typically those from Northern States, the seller is not responsible for providing one.
In between all of those decisions is the choice of who to use to close the deal.  Which attorney gets to do the title work or do you want to go with a title company closing the deal?  Once that decision is made, you have to address repairs.  And then, finally how does a buyer make heads or tails of an appraisal gone awry?
It all comes down to being informed, or at least having the right real estate agent who works for you and your best interest.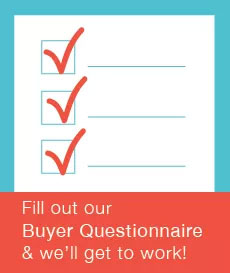 Our Properties